AT YOUR DOOR EVERY 30 DAYS - 10% OFF
Subscribe now to receive expected deliveries right when you need it!
Shop page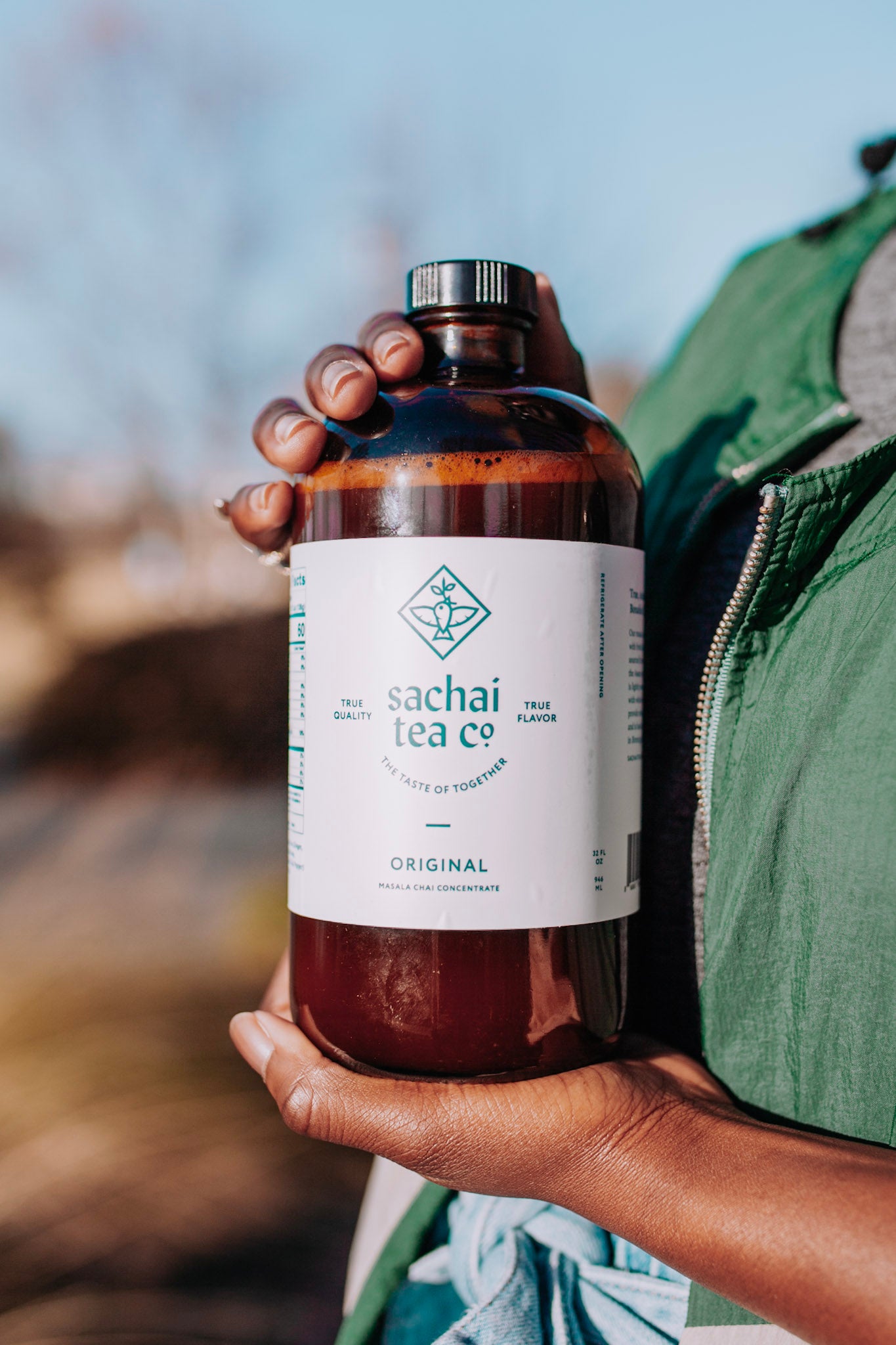 Who we are
Rebecca and Clint both come from tea drinking cultures. Growing up in southern India Rebecca could enjoy a cup of spiced chai from Chaiwallas daily. Being brought up in the U.S. southeast, Clint's mama always a pitcher of sweet tea made up in the fridge.
Masala chai and sweet ice tea are as diverse as Rebecca and Clint's backgrounds. But their root is the same, the tea leaf. The outcome just depends on the pot they were brewed in.
Rebecca and Clint have a similar story. Different cultures, perspectives and languages, but the same heart, the same root.
At Sachai Tea Co, we are a family — we love tea and the connection it gives us to India, our family and everyone involved from the garden to cup.