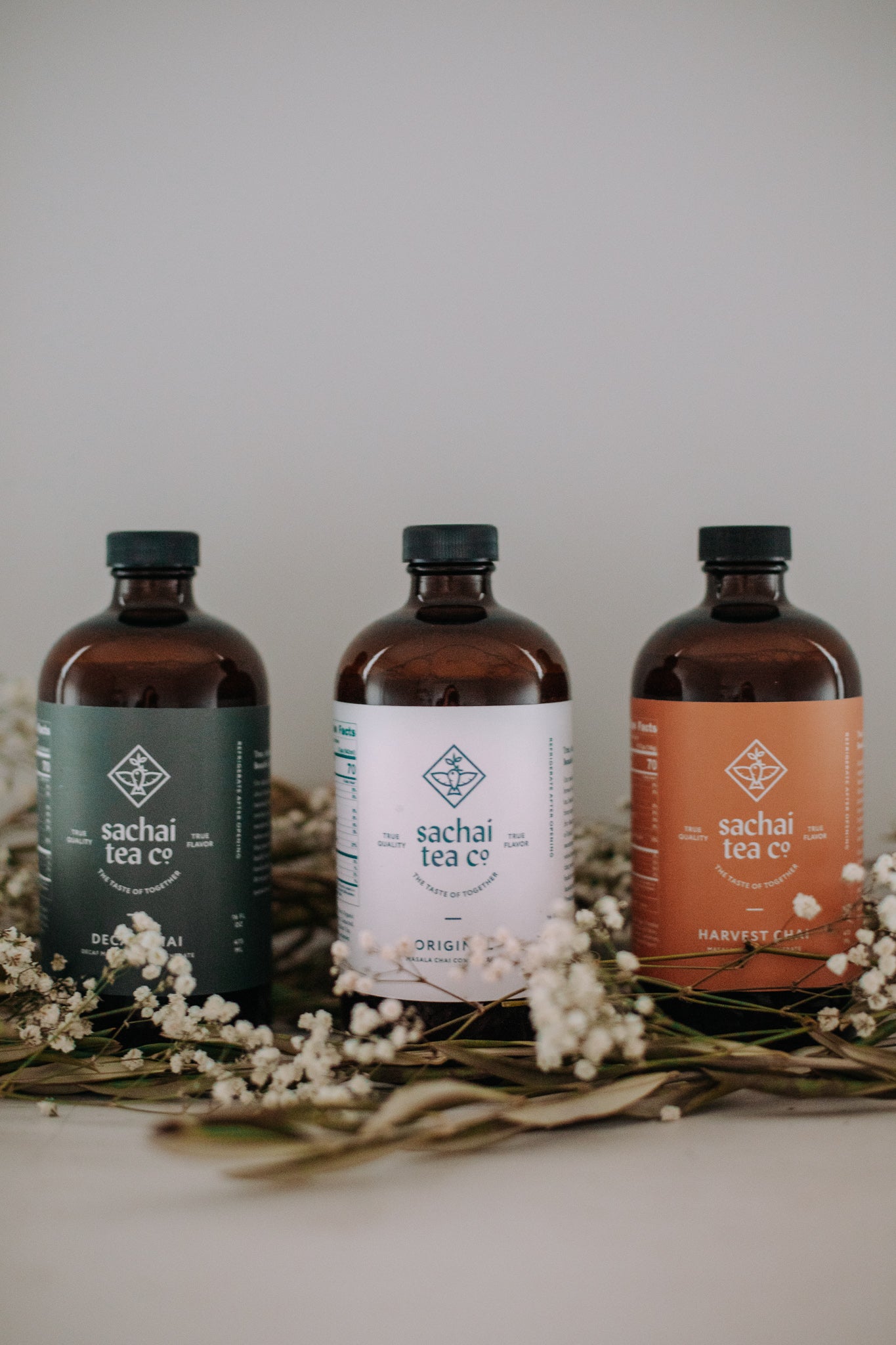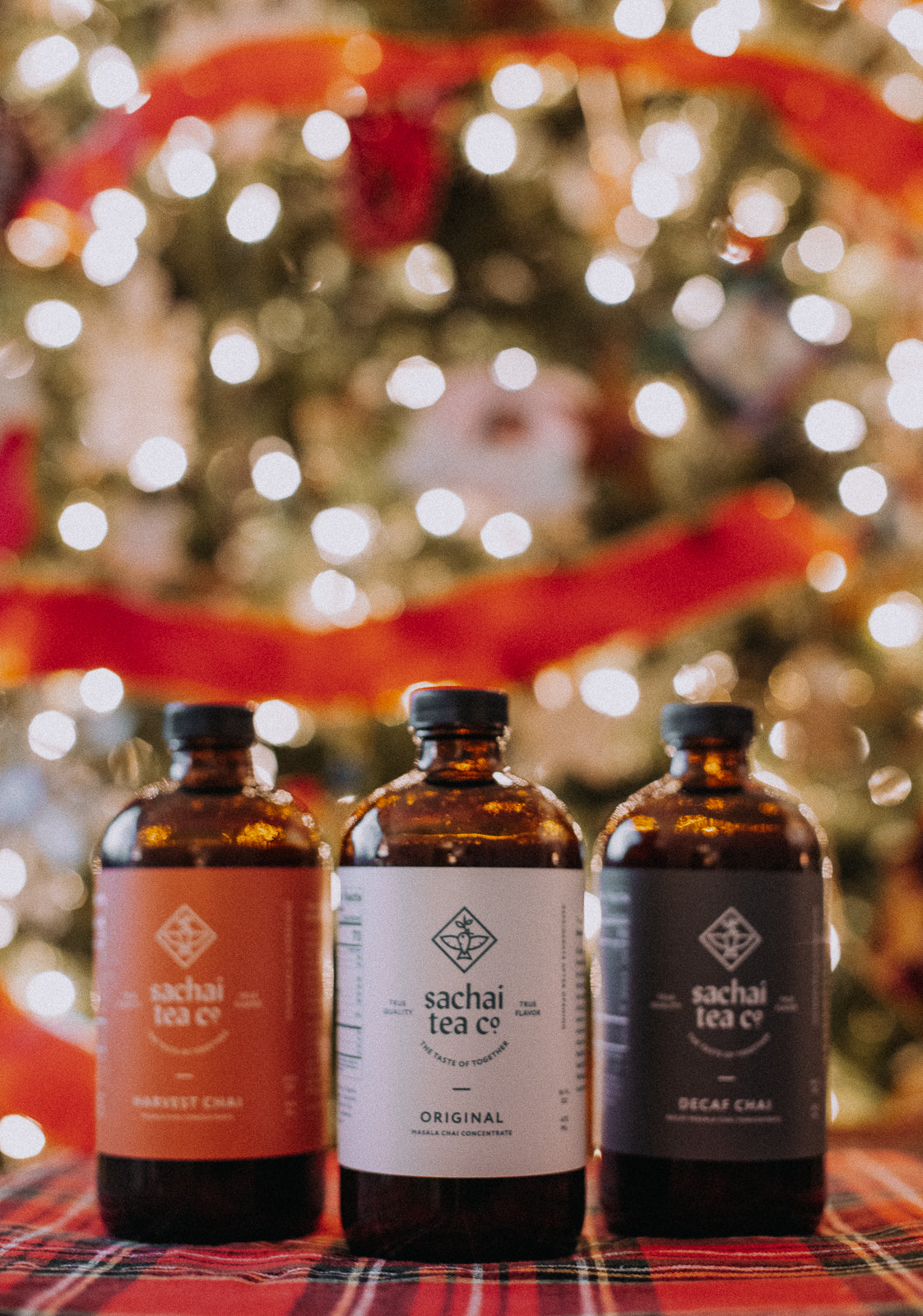 Chai Concentrate Sampler
---
This sampler pack includes the Original Masala Chai Concentrate, Decaf Masala Chai Concentrate and the Harvest Chai Concentrate. 
Each of the concentrates are 16oz and make 4 servings each (4-8 servings for cocktail applications).
Refer to each of the product labels for directions, ingredients and more info about the product. 
Happy Holidays!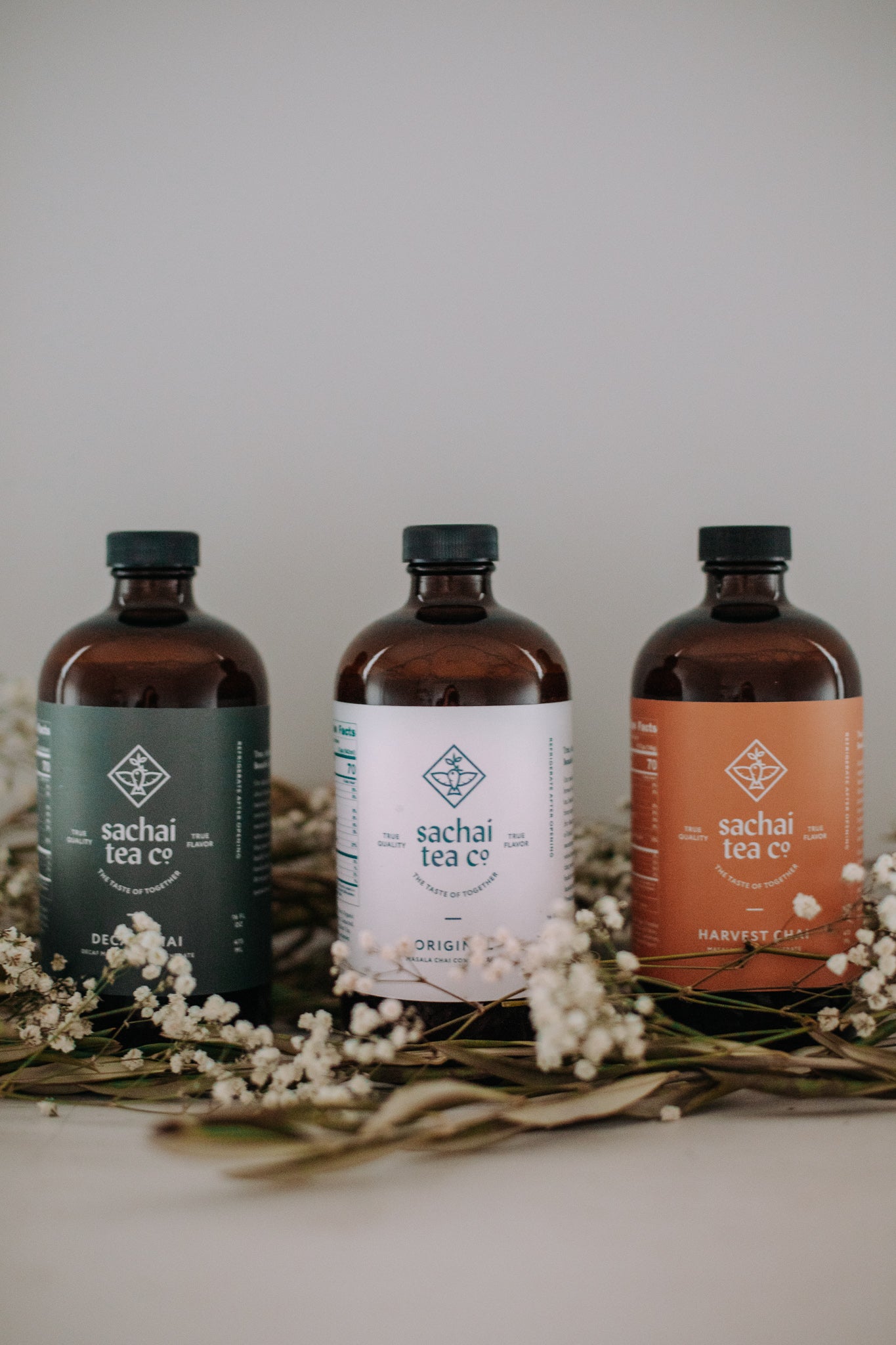 This product has no reviews yet.