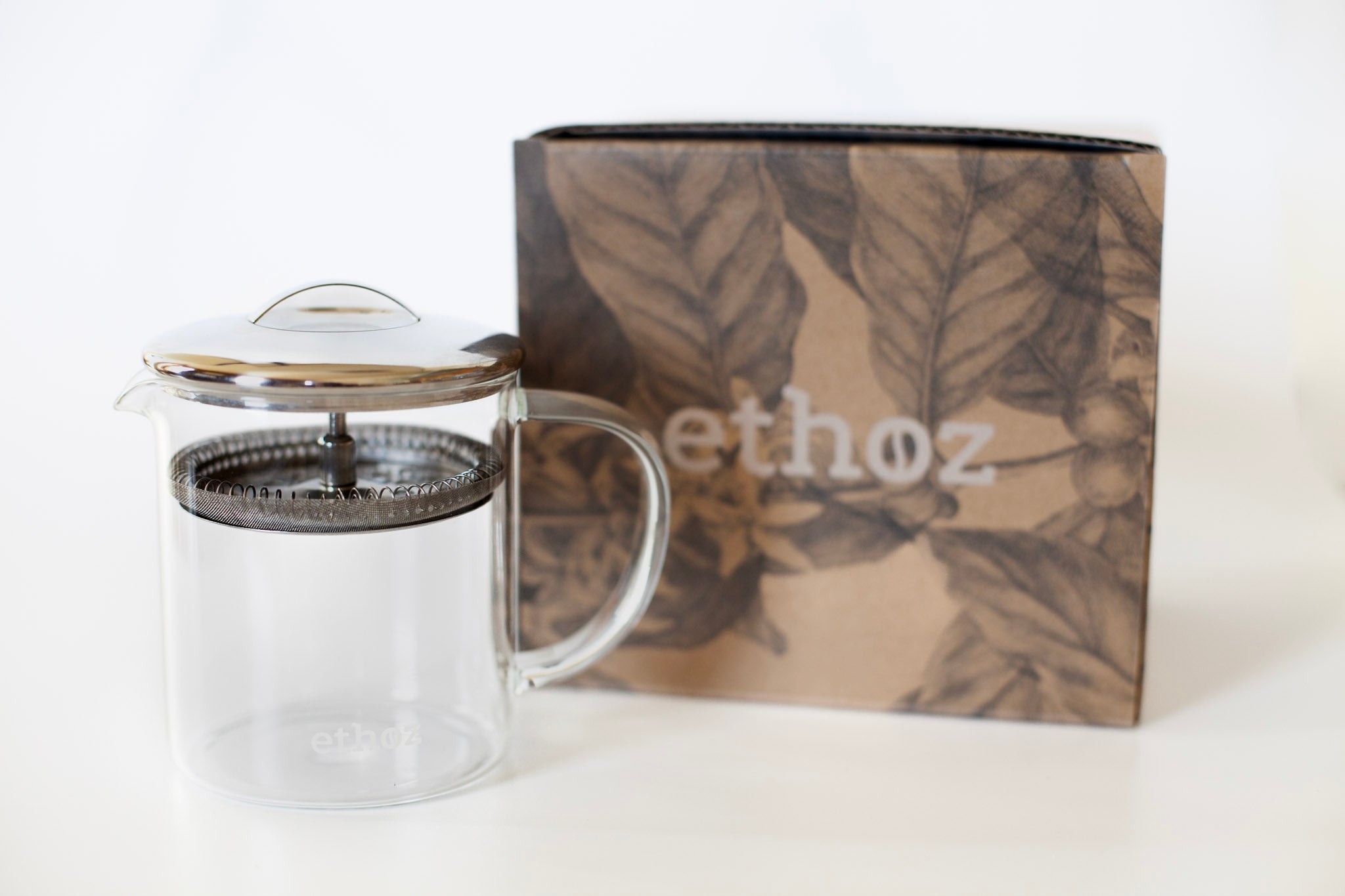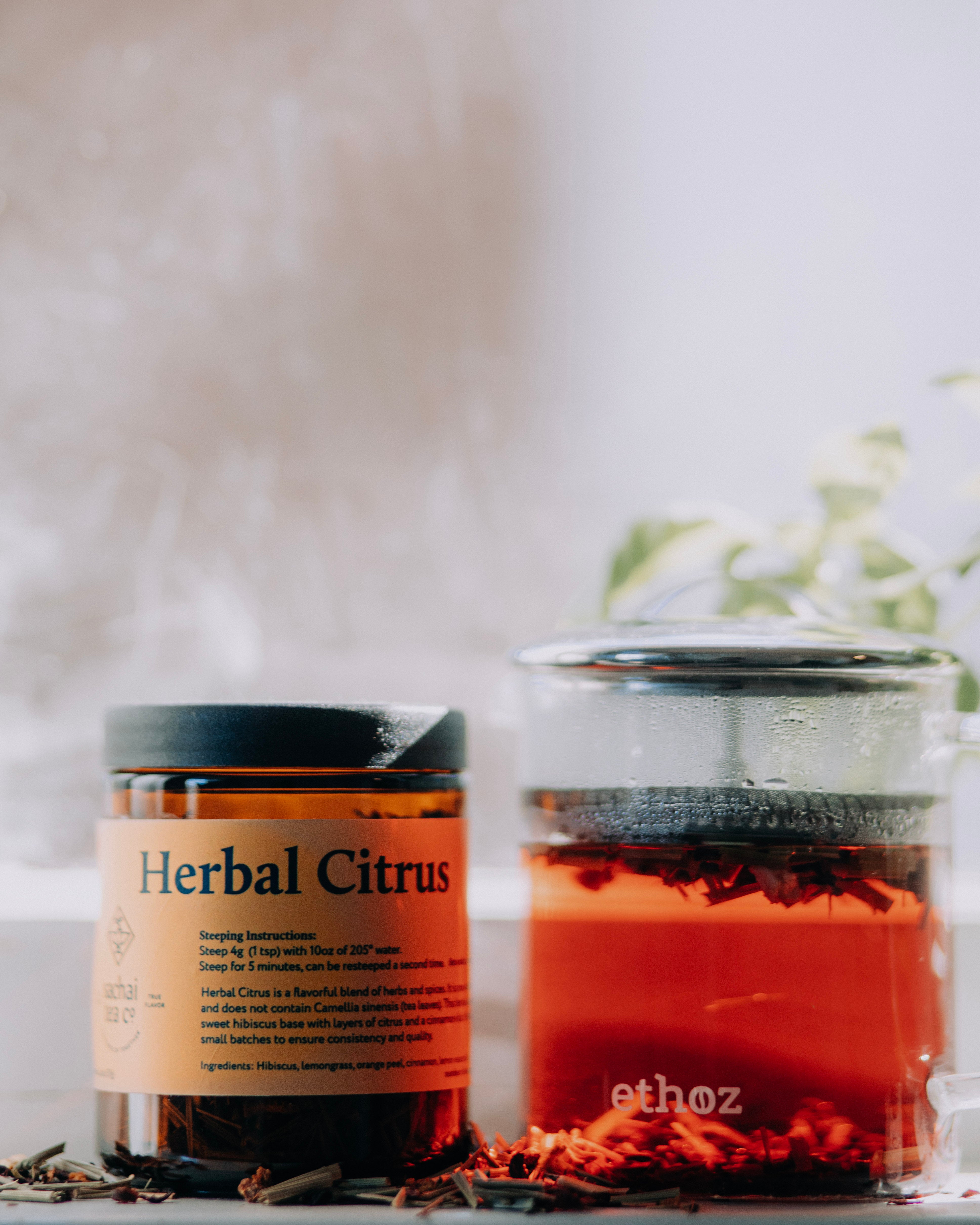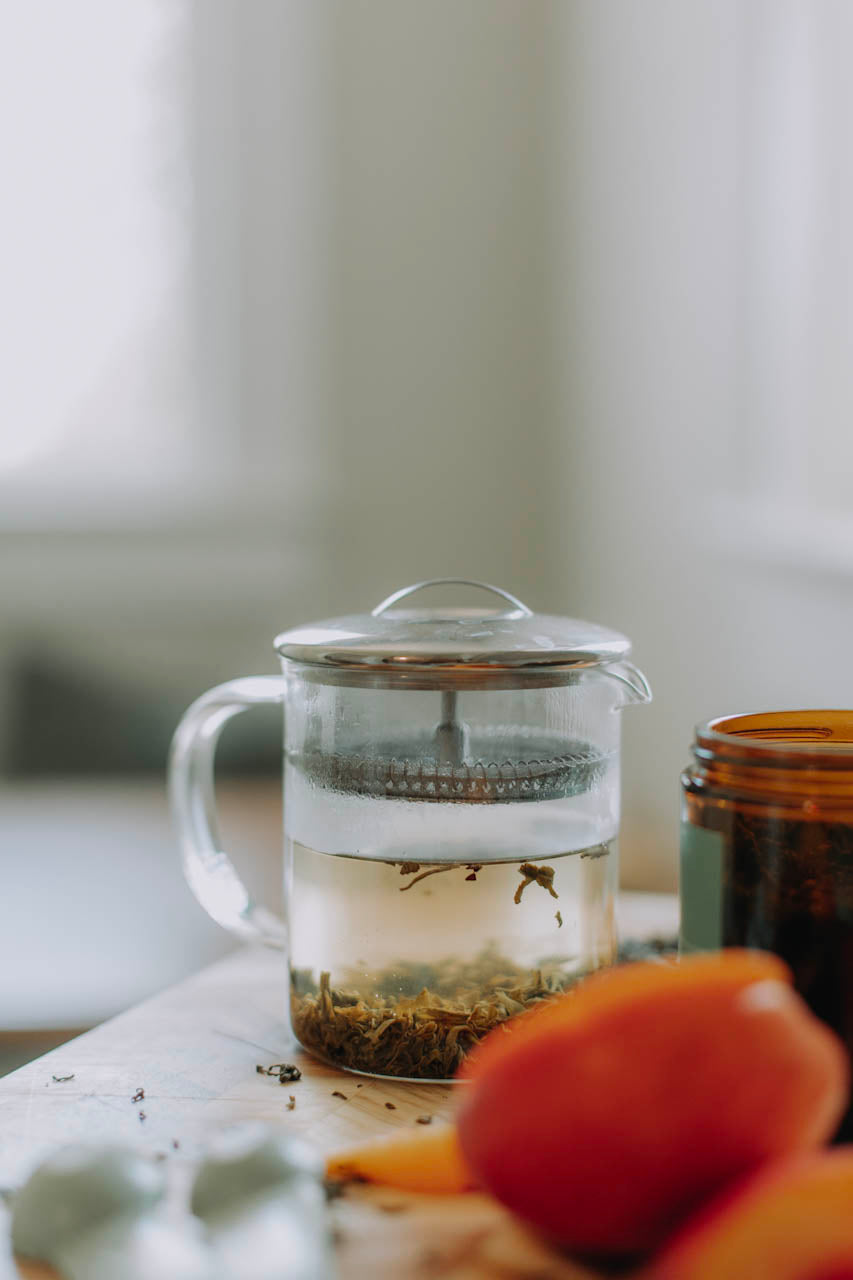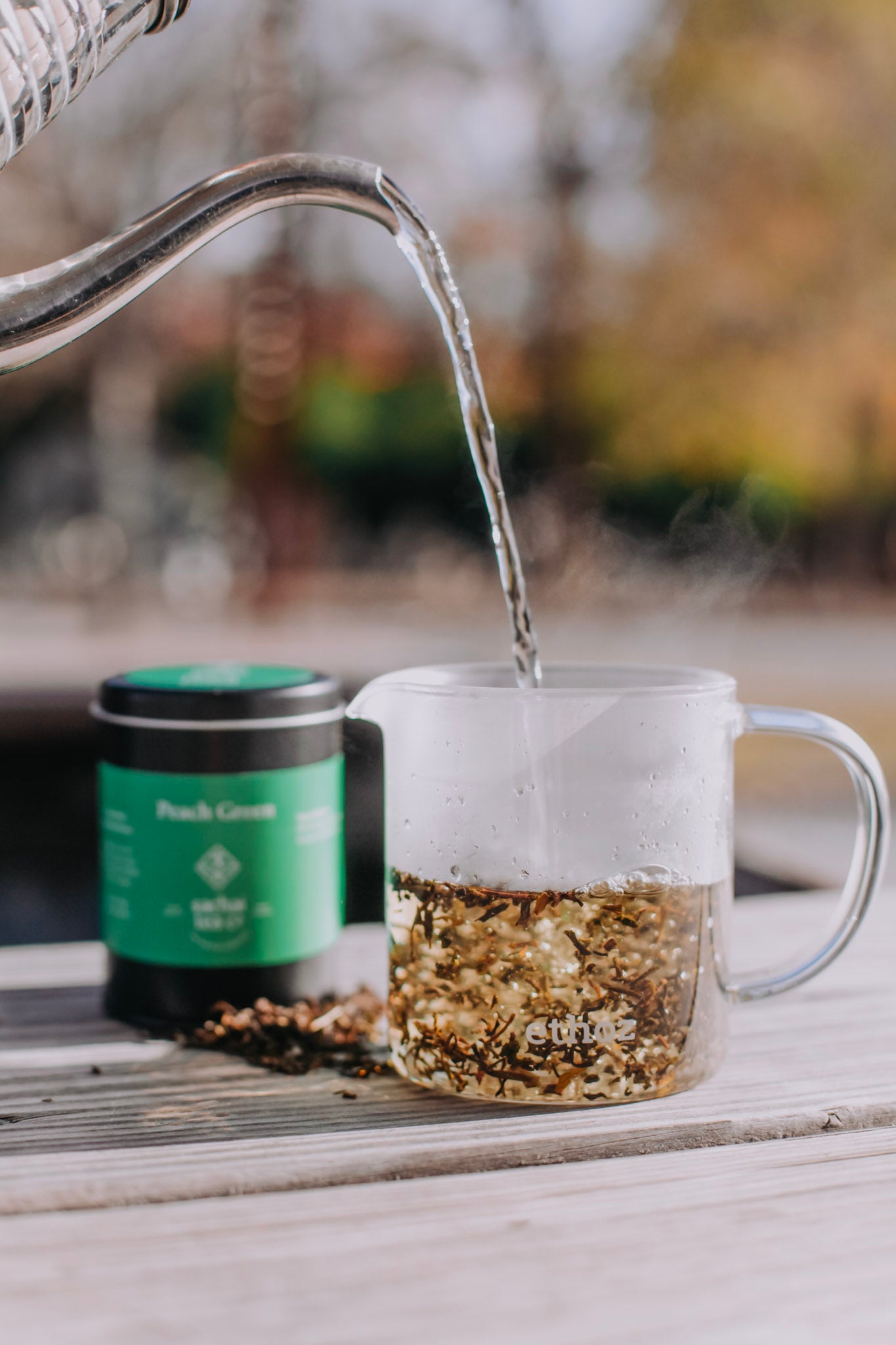 Glass Tea Steeper
---
Get the most flavor out of your tea by using this elegant glass tea steeper - the recommended method for steeping high-quality loose leaf tea.

Tea steeps best when it can float freely surrounded by water, rather than being crowded and bunched into a tea bag or small tea ball.
Just put your loose tea in the bottom of the steeper, add hot water, put the lid back in place, set a timer, then pour your hot tea out from the spout - the built in filter will hold the tea leaves in the steeper til you're ready for the second (or third!) steep.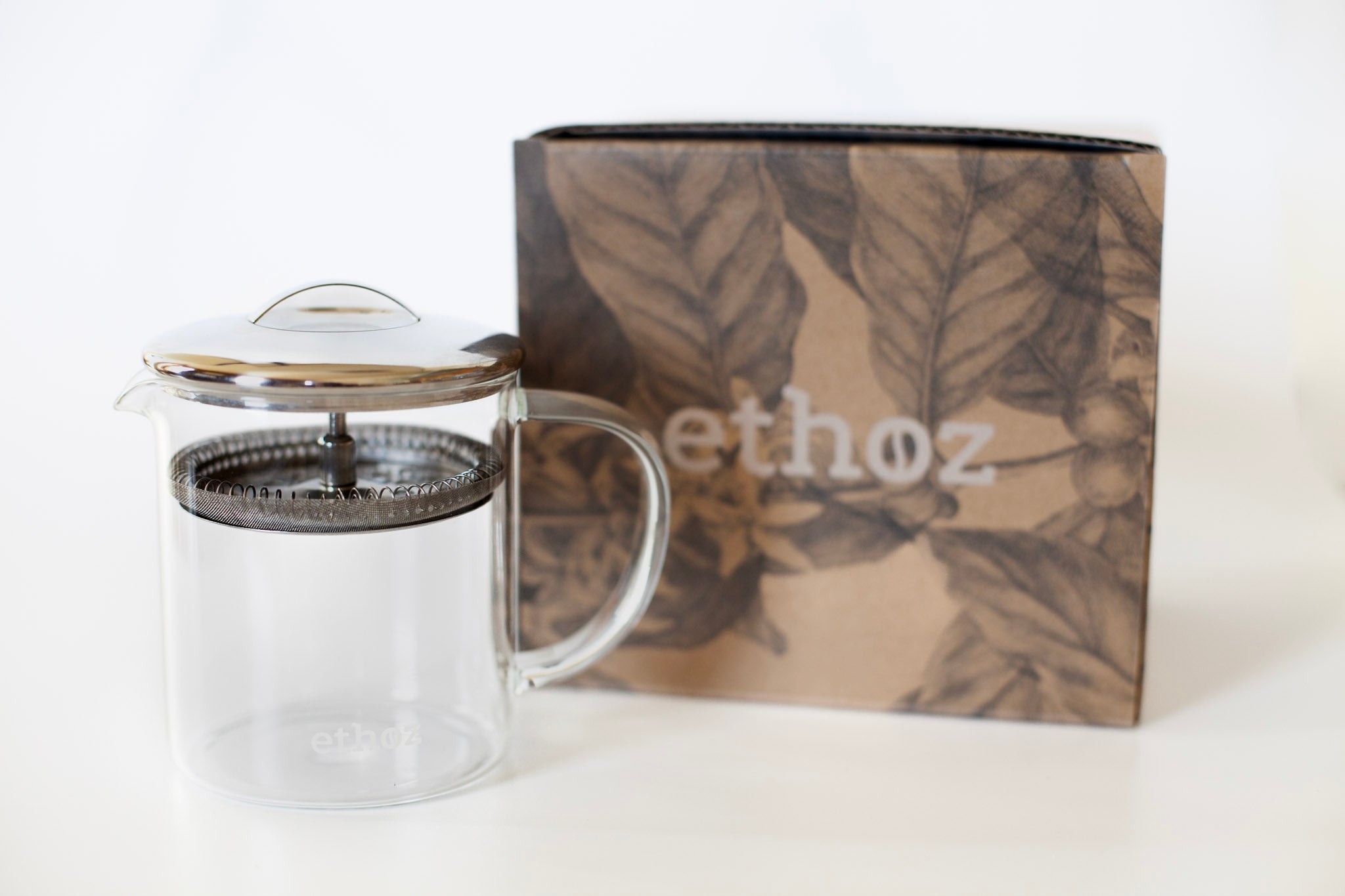 This product has no reviews yet.