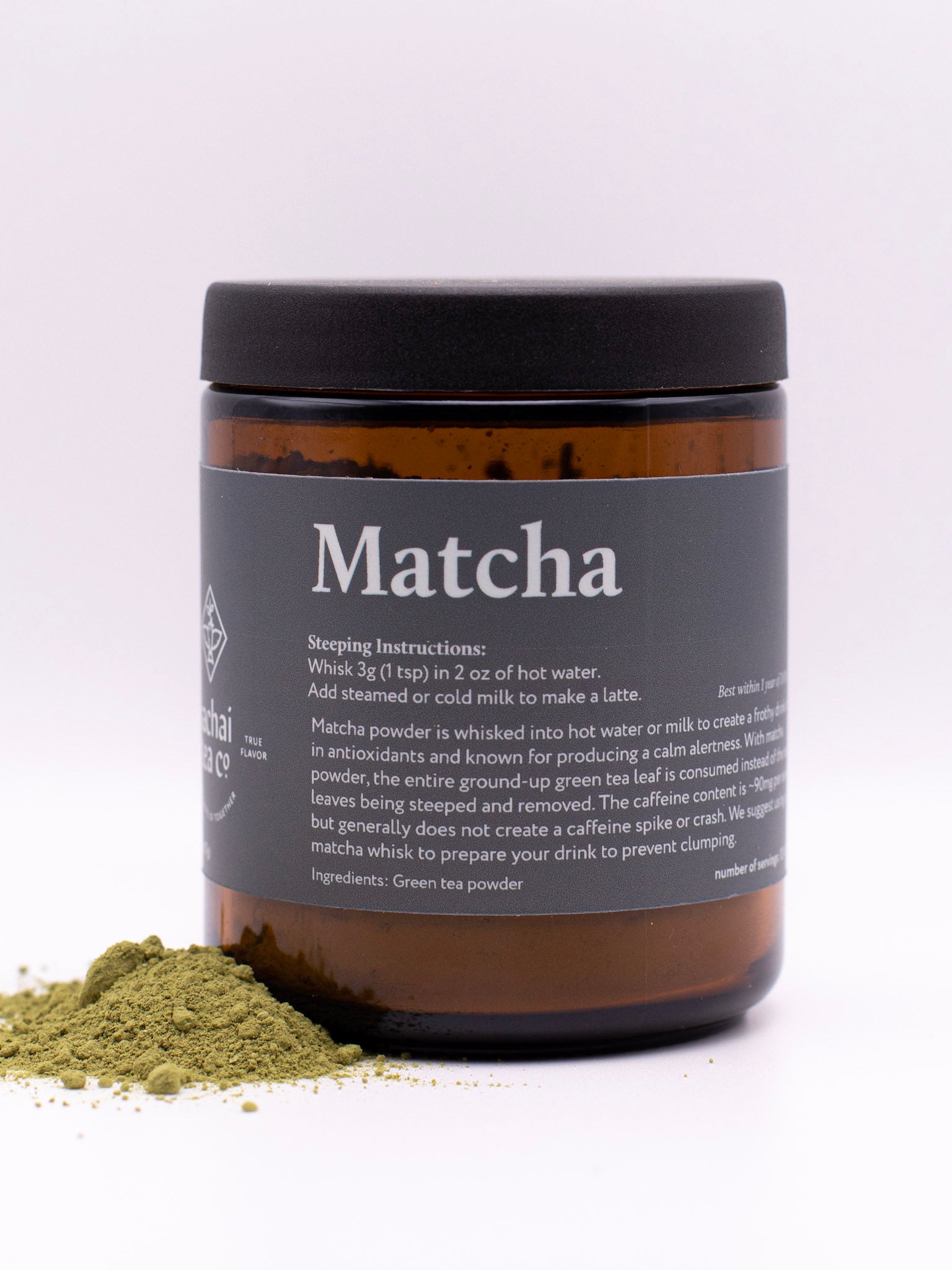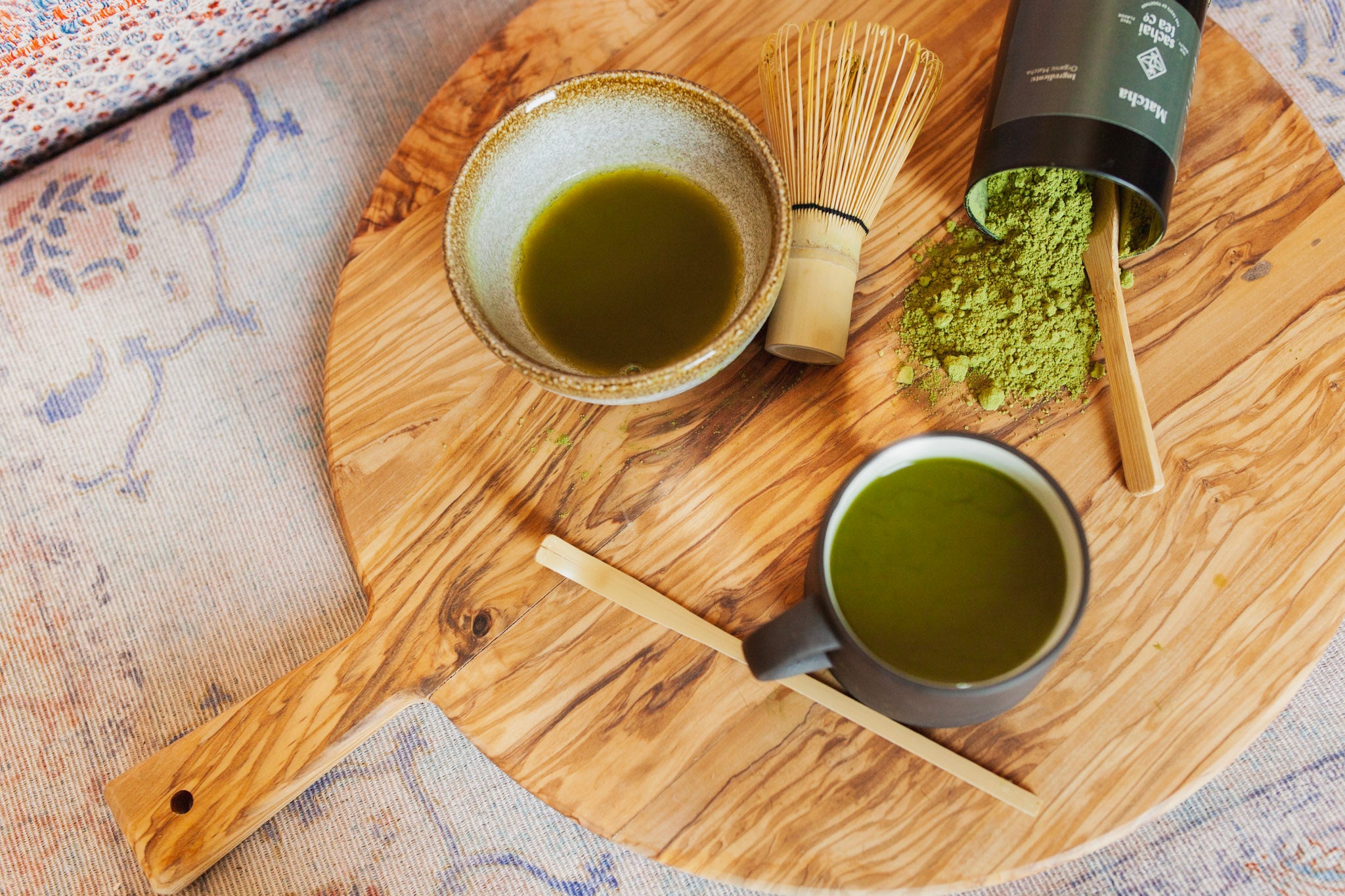 Matcha Tea Powder
---
3 oz of high-quality, organic Matcha powder.
Matcha powder is whisked into hot water or milk to create a frothy drink rich in antioxidants and known for producing a calm alertness. With matcha powder, you are consuming the entire ground-up green tea leaf instead of steeping the tea and removing the leaves. The caffeine content is roughly 90ml per serving when using 1 teaspoon, but generally does not lead to a spike or crash like some other forms of caffeine. Matcha provides vitamin C, selenium, zinc, magnesium, and chromium in addition to being rich in fiber and chlorophyll.
We suggest using a matcha whisk to prepare your matcha drink without clumping.
Makes 25-30 servings when using 1 teaspoon (3 grams) per drink.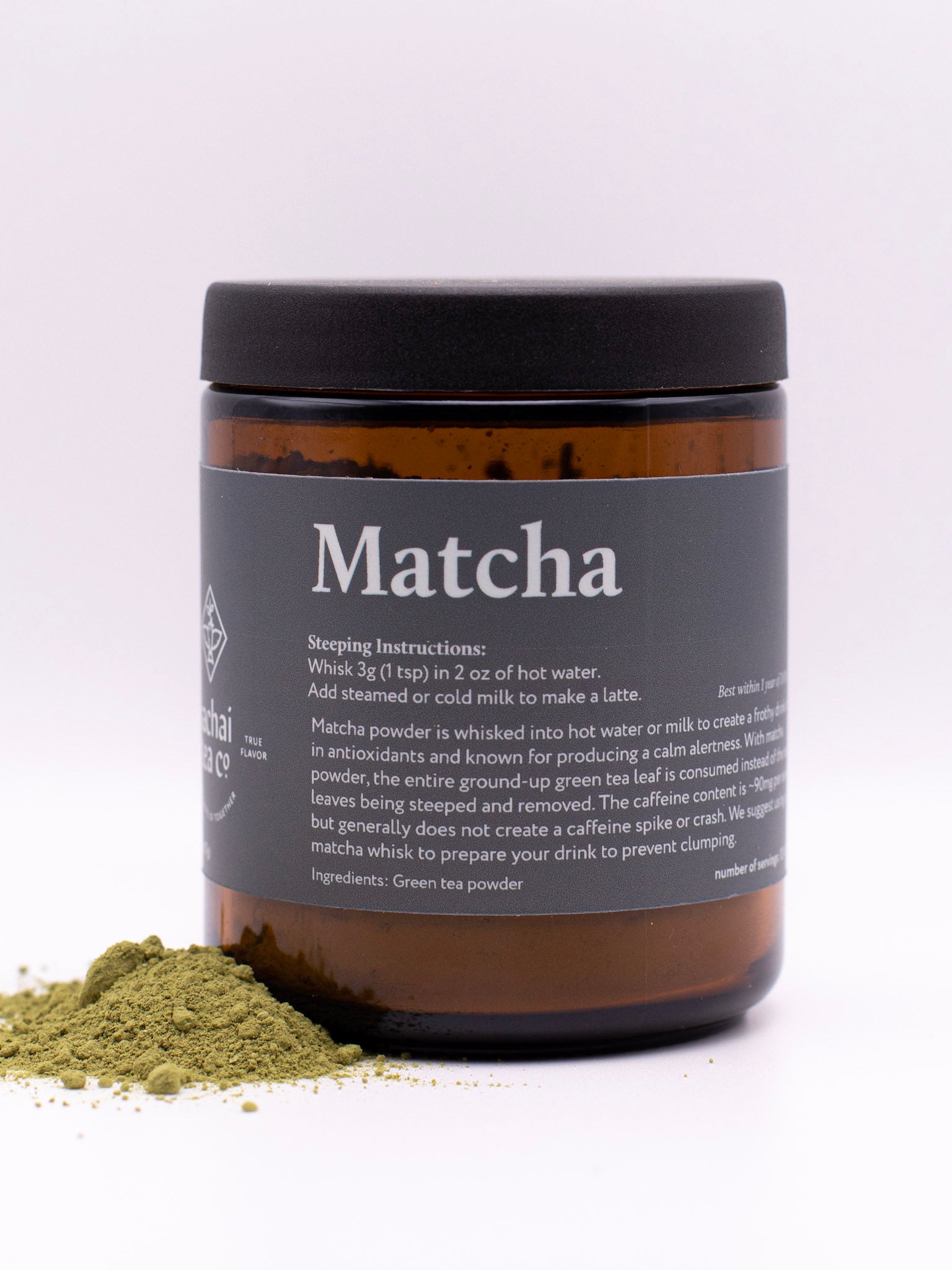 This product has no reviews yet.